Coverings 2023 Round-Up
Posted by That Tile Lady on Apr 26th 2023
The Coverings Tile show is an annual event that brings together tile industry professionals from around the world. This year's event, held in Orlando, Florida, showcased a variety of tile trends that are set to dominate the market in the coming months. From bold patterns and shapes to earthy hues and textured finishes, here are some of the top tile trends that were seen at the Coverings Tile show in Orlando this year.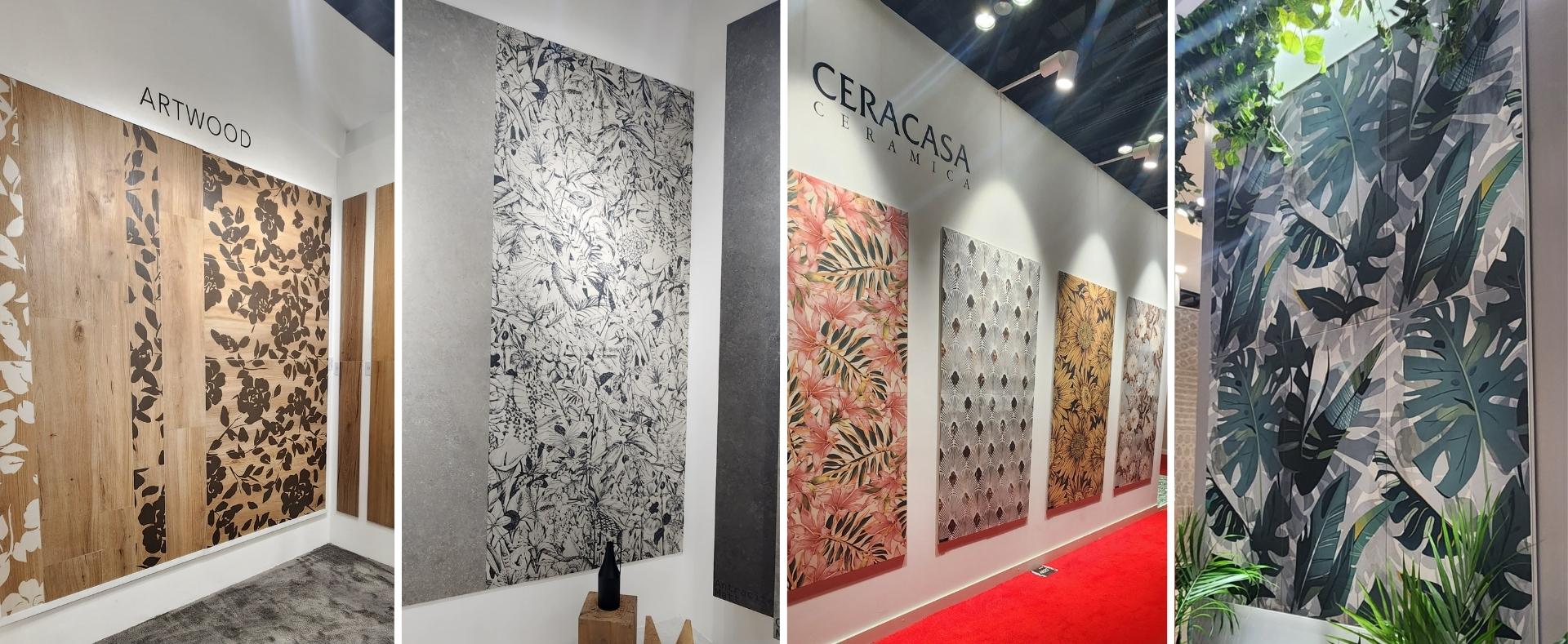 Geometric shapes: This year's show featured a variety of tiles in geometric shapes such as hexagons, diamonds, and triangles. These tiles are perfect for creating unique patterns and designs on walls and floors.
Florals: Bold floral patterns were also a big trend at the show. From intricate designs to large-scale patterns, these tiles add a touch of drama and visual interest to both commercial and residential spaces
Textured finishes: Textured finishes were seen on a variety of tiles at the show. From rough and rugged to soft and smooth, these tiles add depth and dimension to walls and floors.
Earthy hues + stone looks: Earthy hues such as beige, brown, and gray were prevalent at the show. We previewed classic stone looks recreated in porcelain tile. From slates, to travertines, and even terrazzo- the earth tones dominated at the show this year. These tiles add a natural and organic feel to any space and are perfect for creating a calming and serene atmosphere. Add texture to the stone tile trend and you have a modern organic spa look!
Large format tiles: This year we were stunned by the bold colors and dramatic veining of the slab porcelain tiles on display. LFT continues to be a popular trend in the tile industry. These tiles are perfect for creating a seamless and modern look on floors and walls.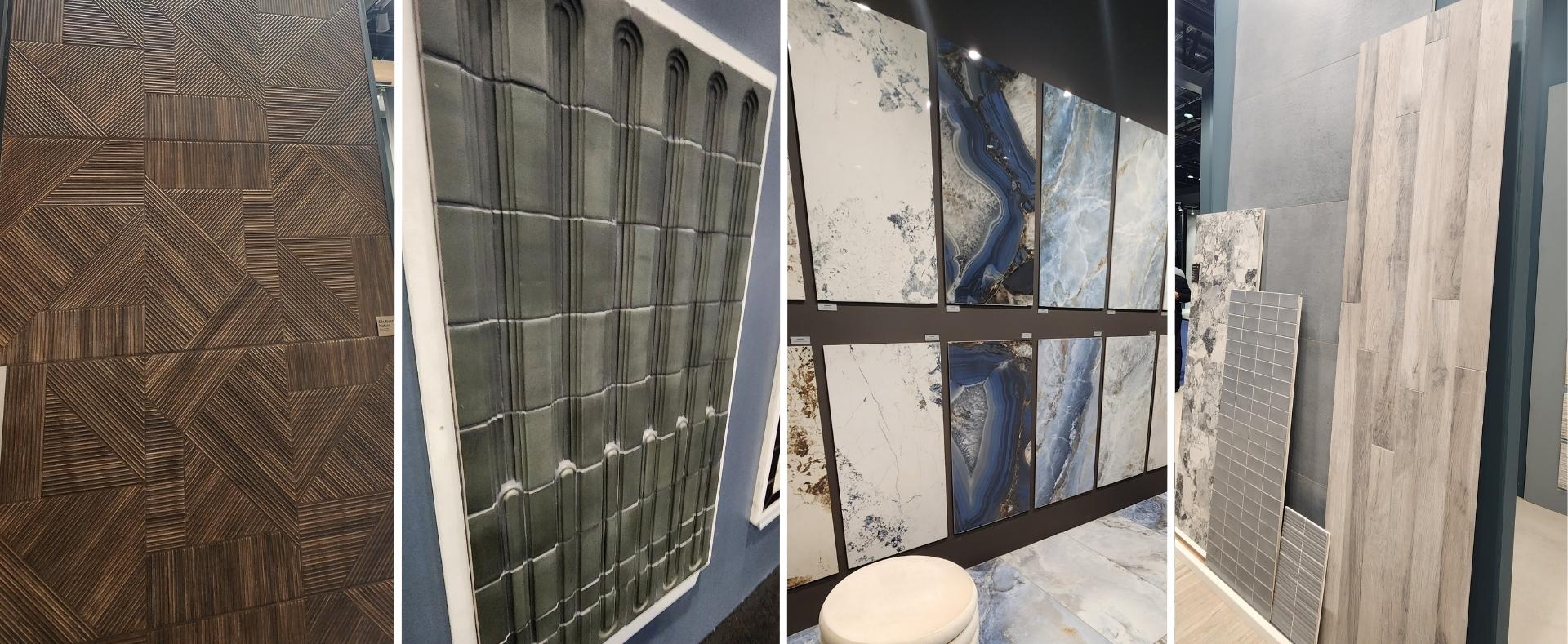 Overall, the Coverings Tile show in Orlando showcased a variety of exciting and innovative tile trends. From dimensional tile and bold patterns to earthy hues and textured finishes, there is something for everyone in the world of tile design. Whether you're looking to update your kitchen backsplash or create a stunning feature wall in your living room, these tile trends are sure to inspire you to create a space that is both beautiful and functional.