Designing For Small Bathrooms
Posted by That Tile Lady on Aug 30th 2022
Let's face it, most bathrooms are not the sprawling spaces we see in designer magazines. So how do you make your small bathroom feel expansive? When it comes to designing a small bathroom, tile choices can play a big role in making the space feel larger. Everything from tile scale, to color and texture can have a huge impact on the feel of a space.
Large Format Tile aka Porcelain Slabs
We often get asked if large tiles can be used in small spaces. The answer is a resounding yes! Large format tiles provide a continuous surface with fewer grout joints, making a small space appear larger. Plus, they're easier to clean - no more getting down on your hands and knees to scrub those hard-to-reach corners! Slabs not in the budget? You can opt for a smaller format tile and use it EVERYWHERE. Tiling the walls from the floor to the ceiling eases any transition our eyes have to make when bouncing around a space. So go ahead and make a big statement in your small bathroom with large format tile.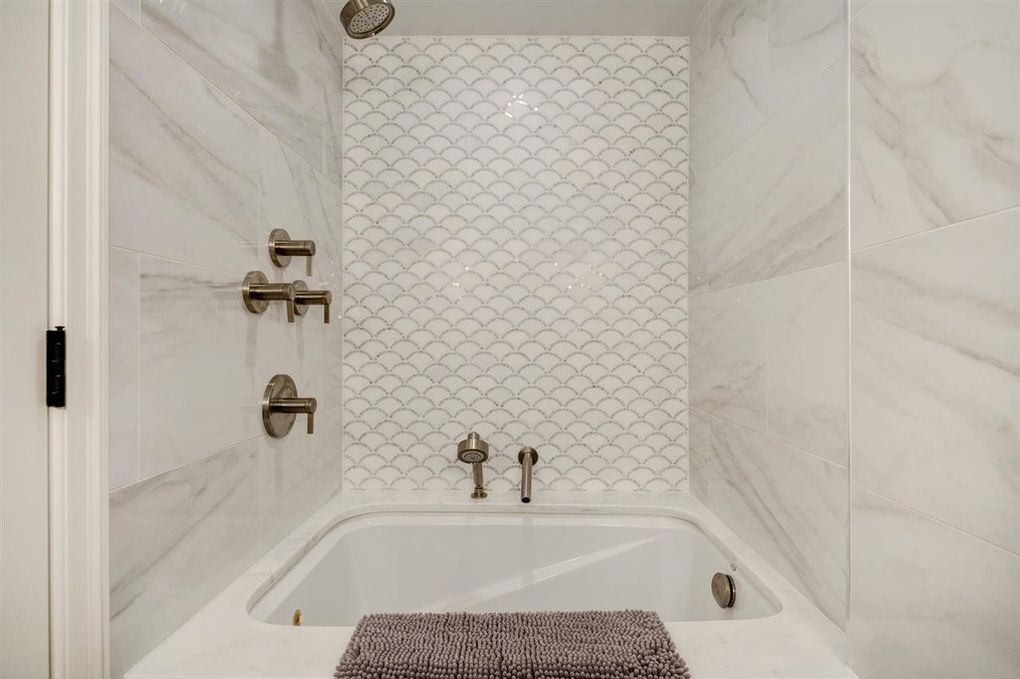 Color and Texture
You may not be able to change the size of your small bathroom, but you can definitely make it feel bigger with the right design choices. A monochromatic color scheme will create a seamless transition and make the space feel larger. And while you're at it, choose a tile color that you love and can live with for a long time. Textured tile is a great way to add visual interest without making the space feel cluttered. So go ahead and make your small bathroom design dreams come true!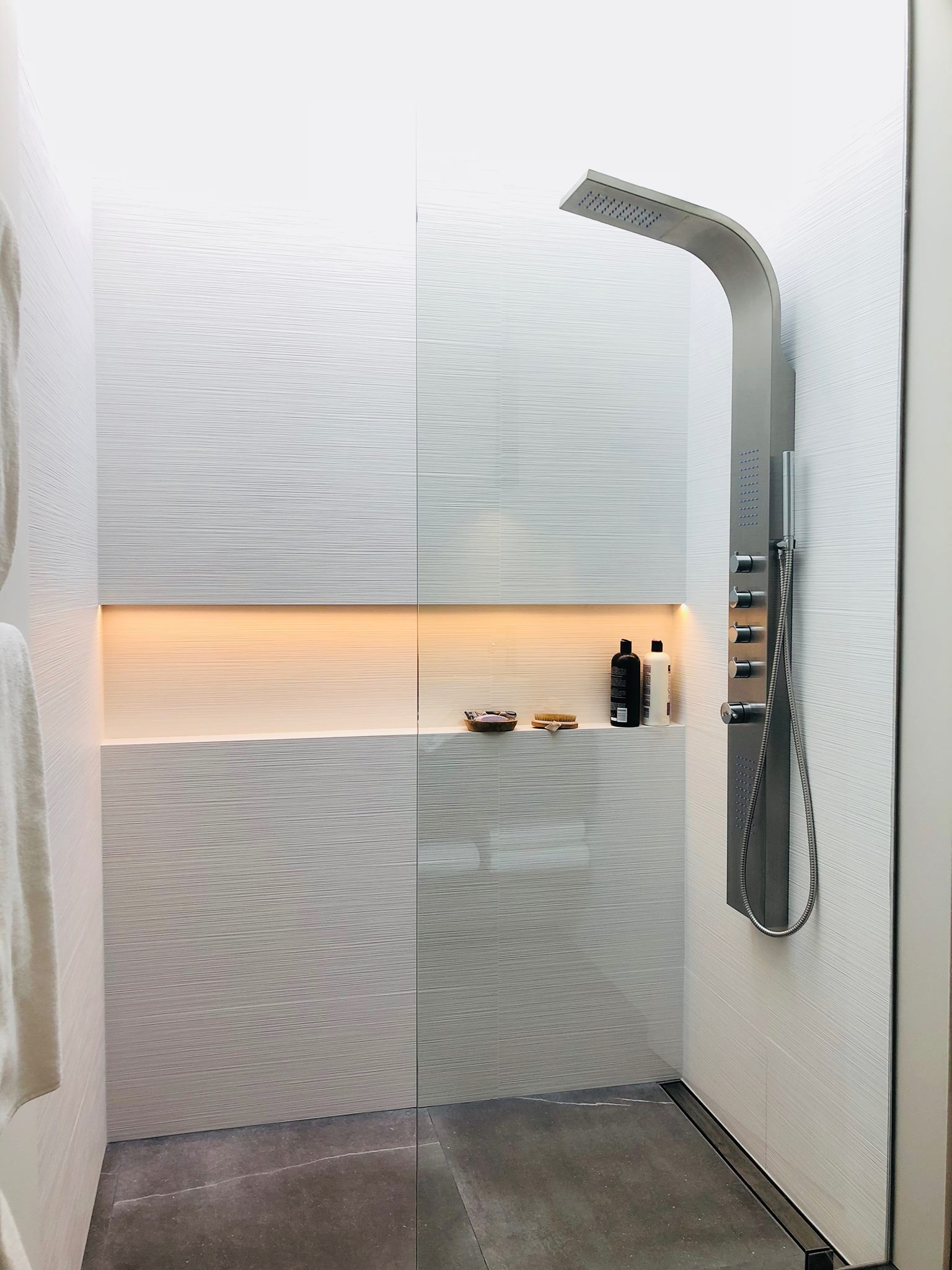 Designer Tips and Tricks

Consider using mirrors to create the illusion of more space. Mirrors reflect light and make a room feel brighter and more open. Optimally placed lighting will enhance the tile colors and eliminate shadows. Finally, don't be afraid to go vertical! Tall shelves and cabinets help to maximize storage while freeing up floor space. By following these simple tips, you can turn even the smallest bathroom into a stylish and functional oasis.