Make A Statement With Bold Tile Selections
Posted by That Tile Lady on Jun 29th 2022
Tile is a popular way to create drama and warmth in any space, but especially in bathrooms and kitchens. With rich colors and patterns, tile can add personality and style that other materials can't match. Here are some ideas for using bold tile in your next design project.
There's something about a dark, bold bathroom that just exudes drama and self-expression. Maybe it's the fact that it's such a personal space, or maybe it's because dark colors and bold lines give the illusion of more space. Whatever the reason, bathroom design is trending towards dark, bold, and individualized spaces. And we are here for it! Gone are the days of cookie-cutter bathrooms with matching tile and fixtures. Now, bathrooms are being designed as unique spaces that reflect the personality of the homeowner. Dark colors and bold lines are becoming increasingly popular, as they allow homeowners to create a dramatic look without sacrificing function or comfort. Whether you're looking to add a touch of drama to your bathroom or simply want to express your personal style, dark colors and bold lines are the way to go!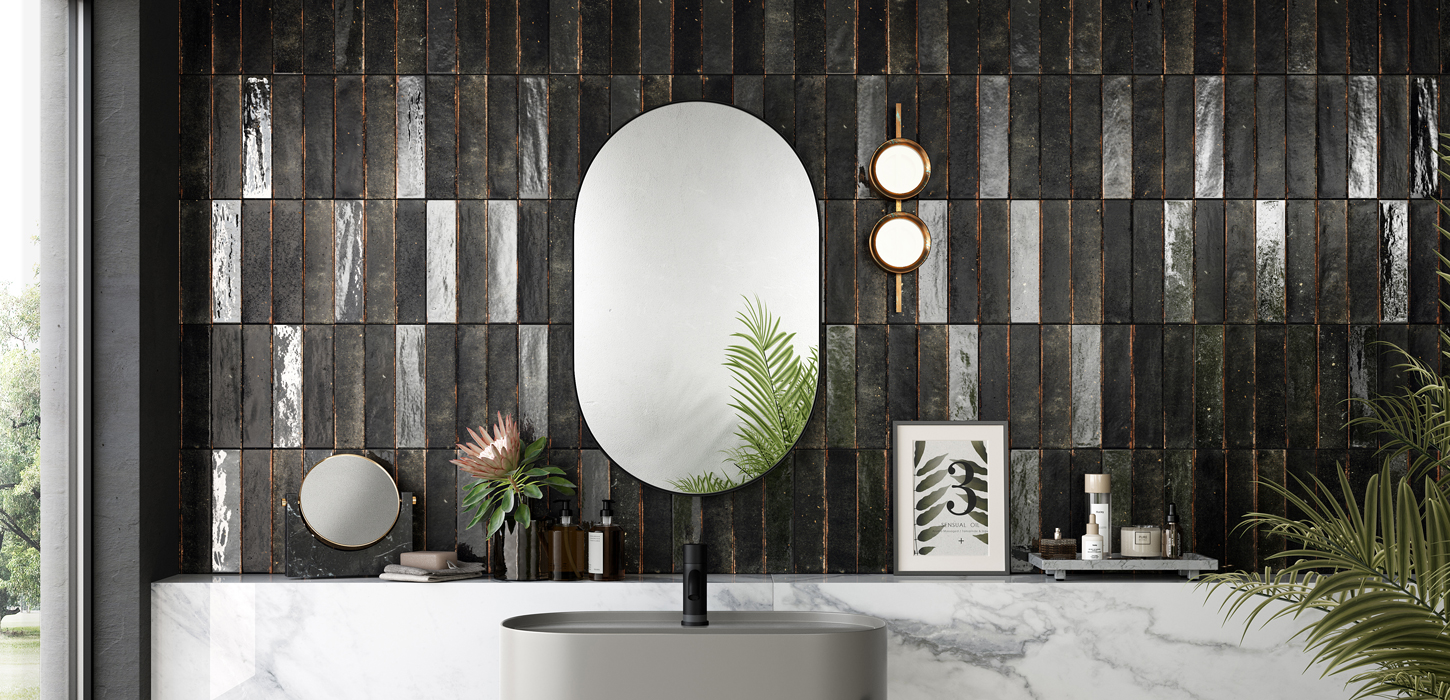 If you're looking for a way to make a dramatic statement in your kitchen, dark colors are the way to go. Black cabinets paired with dark tile can create a moody and dramatic look that is sure to turn heads. And there are endless possibilities when it comes to tile. You can choose from a variety of bold patterns and colors to create a truly unique space. Whether you're going for an industrial chic look or a more traditional aesthetic, dark colors can help you achieve the kitchen of your dreams.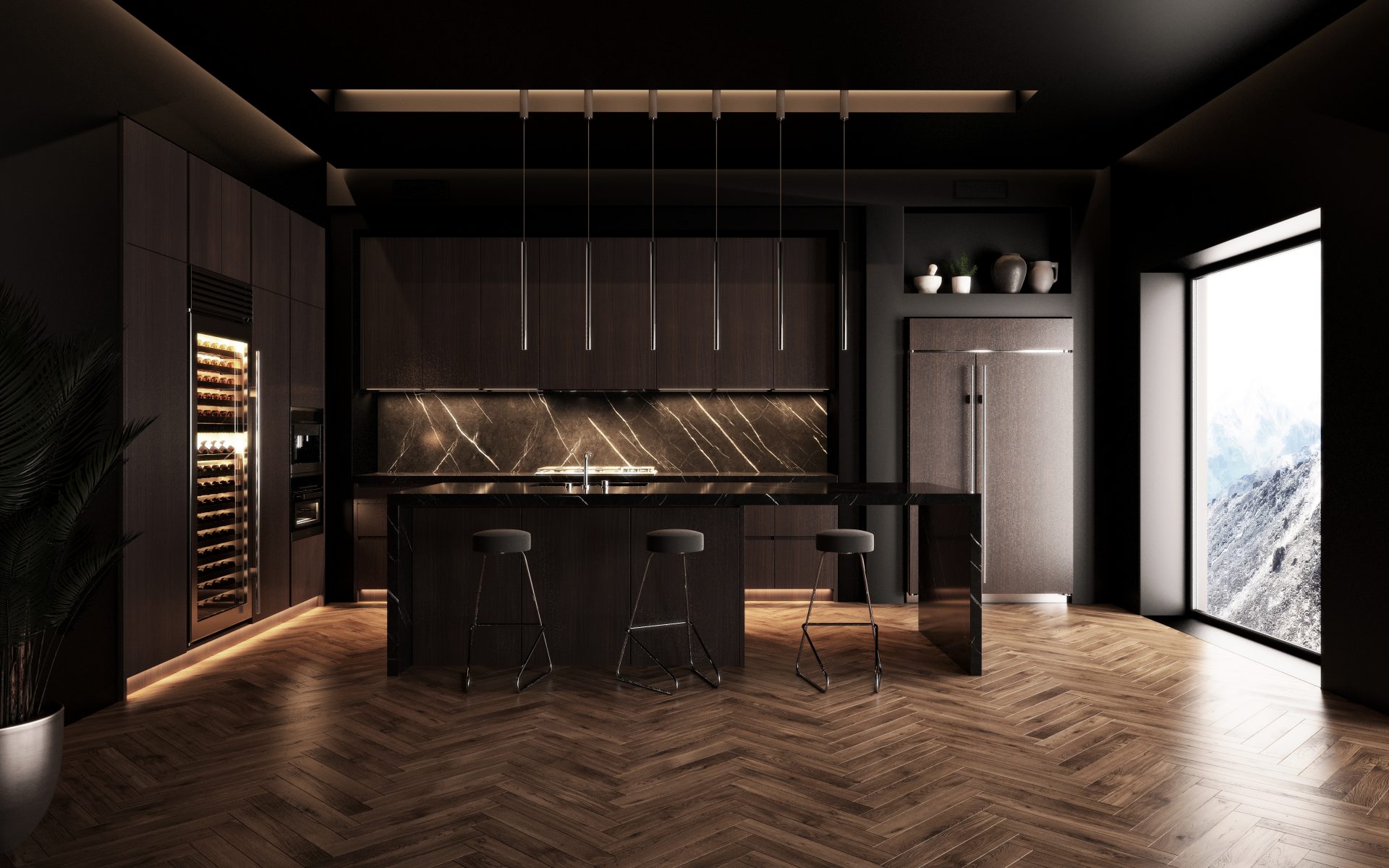 Decorating with dark colors can be a bold choice, but when done right, it can result in a space that is both stylish and inviting. Deep hues can add drama to a room, and they can also help to create a feeling of coziness. When combined with other dark colors or used as an accent, black can make a dramatic statement. If you're looking to add some boldness to your interiors, consider using dark colors to create spaces that are both stylish and inviting.