Need Help Plotting Your Bathroom Renovation? Read This
Posted by That Tile Lady on Mar 11th 2022
Having spent way more time at home over the last year than we normally would have, minor grievances have become big deals. And just like that, the master bathroom renovation that was a couple years off has a whole new urgency.
You've probably already discovered that liking Instagram posts of your favorite bathroom designs is not quite the same as piecing together your own renovation. Make one decision and it spawns a slew of others. After a couple of days, it can be hard to tell how much of the space is accounted for. Forget whether the design elements are coherent.
Our advice? Pick a focal point and work your way out from there. The shower's an obvious place to start because it's usually the bathroom's most dominant architectural feature. And how you decide to handle it—Do you blend it in? Or do you turn up the volume?—will set the tone for the rest of the space.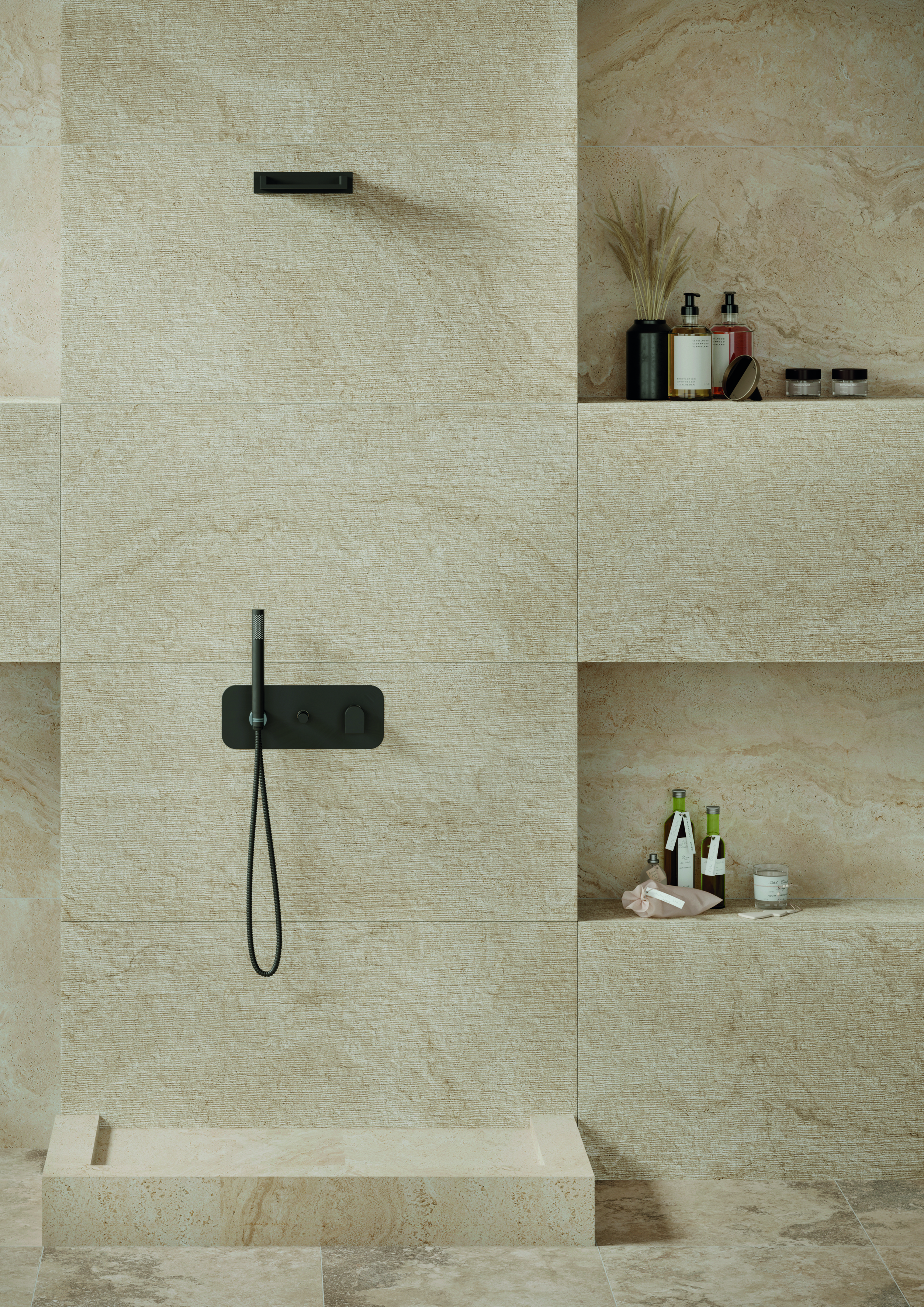 When you're designing your shower, here are a few points to consider:
Safety comes first.
It's not sexy, we know. But almost a quarter of a million people over the age of 15 visit the ER every year as a result of a bathroom injury, and over 80% of them were due to falls, according to the CDC. Tile offerings are so deep and diverse these days that it won't feel like you're sacrificing anything by narrowing your search to the options that have slip-resistant features. We also like the idea of using mosaic tile for the shower floor. Tiny tiles + lots of grout lines = tons of traction.
Practicality comes second.
Breaking news: Your shower needs to be waterproof. OK, maybe it's not news. But it can't be overstated. Tile (ceramic, porcelain, or quarry), as long as it's installed correctly and maintained, will never leak. If you've ever dealt with a shower leak, or watched a quickly-escalating YouTube video with one, you know that peace of mind is virtually priceless.
Waterproof, though, is only one of tile's stellar qualities. It's also resistant to allergens, meaning it doesn't absorb dust mites and it discourages the growth of bacteria, fungi, and mold. That should be music to your eyes (?) if cleaning the bathroom isn't one of your hobbies. Here's some more: Tile is very low-maintenance. It cleans up with a little soap and clean water. Read: You can have your Saturday mornings back.
Now you can indulge your aesthetic sensibilities.
Design slots in third because, with tile, you can afford to prioritize safety and practicality without putting a dent in the bathroom of your dreams. Tile comes in an impossibly wide variety of colors, shapes, patterns, and finishes so you can create a fully custom look (or a perfect replica of your favorite Instagram bathroom). It's the best of all worlds. And it's budget-friendly.