The Buzzwords of Design – Deciphering Modern Floor & Wall Tile Styles
Posted by That Tile Lady on Mar 10th 2023
The Buzzwords of Design – Deciphering Modern Floor & Wall Tile Styles
When it comes to interior design, there are so many options that it can be overwhelming. To make the decision process easier, it helps to narrow down your choices by understanding the different buzzwords used for various design styles. With tile and interior design projects, you may come across terms like modern farmhouse, French country, transitional, minimalist, bohemian, and modern organic. Let's take a closer look at these buzzwords and what they mean for your next project!
Modern Farmhouse
Modern farmhouse is one of the most popular design styles today. This style is a combination of classic elements with modern twists for an updated look. Think shaker-style cabinets with sleek hardware or a subway tile backsplash paired with rustic wood counters. For your tile project, you might choose large format tiles with subtle texture or matte finish in shades of white or grey.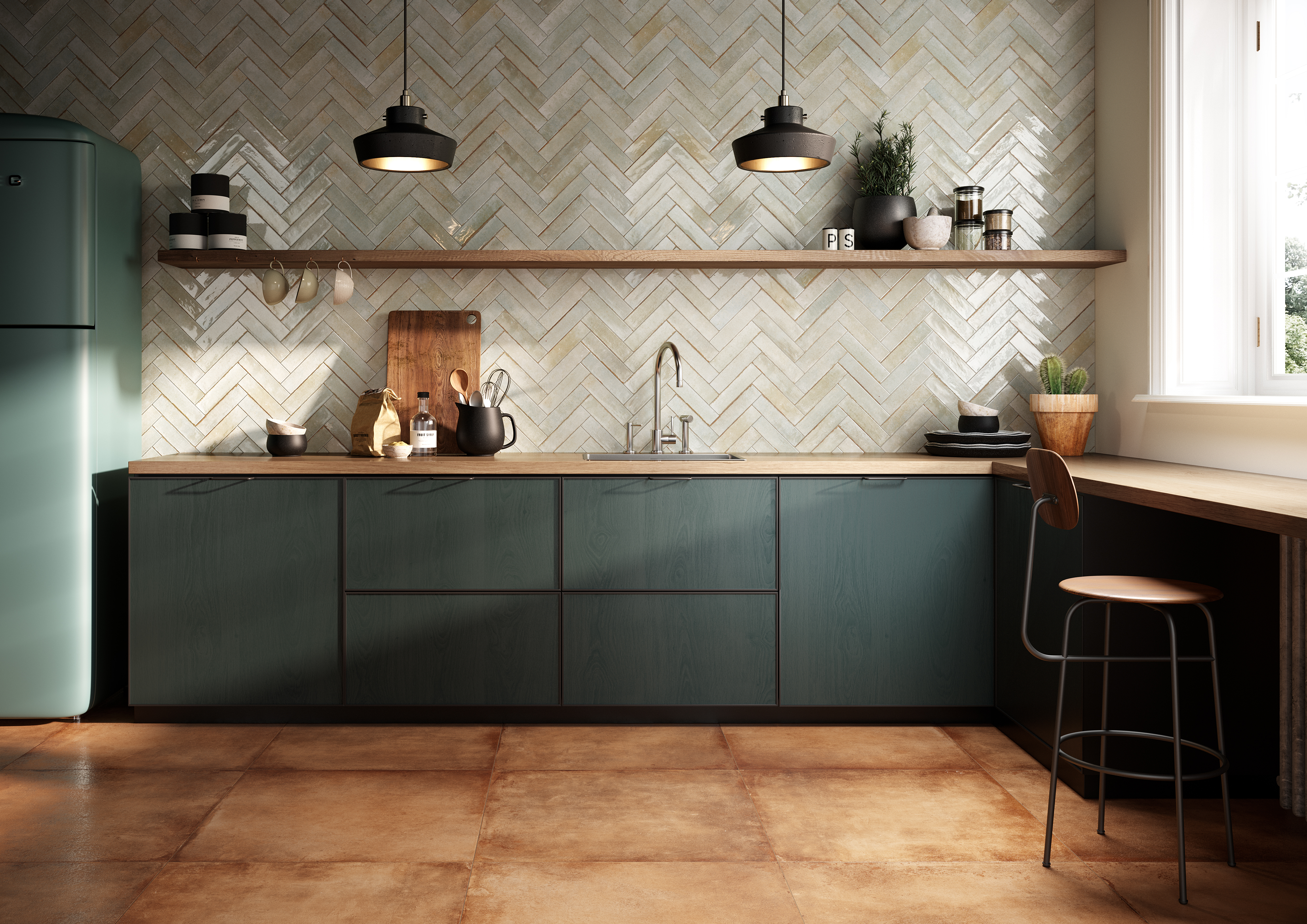 French Country
French country style embraces the beauty of rural life with timeless furniture pieces and muted colors. This style often includes metal accents like iron stone countertops and aged copper light fixtures as well as distressed wood details. For your tile project, you might select stone look tiles in warm earthy tones such as terracotta or beige to create a cozy atmosphere that feels like home.
Transitional
Transitional style is the perfect blend of traditional and contemporary designs which creates an effortless aesthetic that appeals to many people. For example, you could pair a classic marble countertop with sleek stainless steel appliances or mix antique furniture pieces in neutral tones with industrial accents like concrete floors or exposed brick walls. For your tile project, choose ceramic tiles that combine both traditional shapes and modern patterns in neutral colors like black and white to create an elegant yet updated look.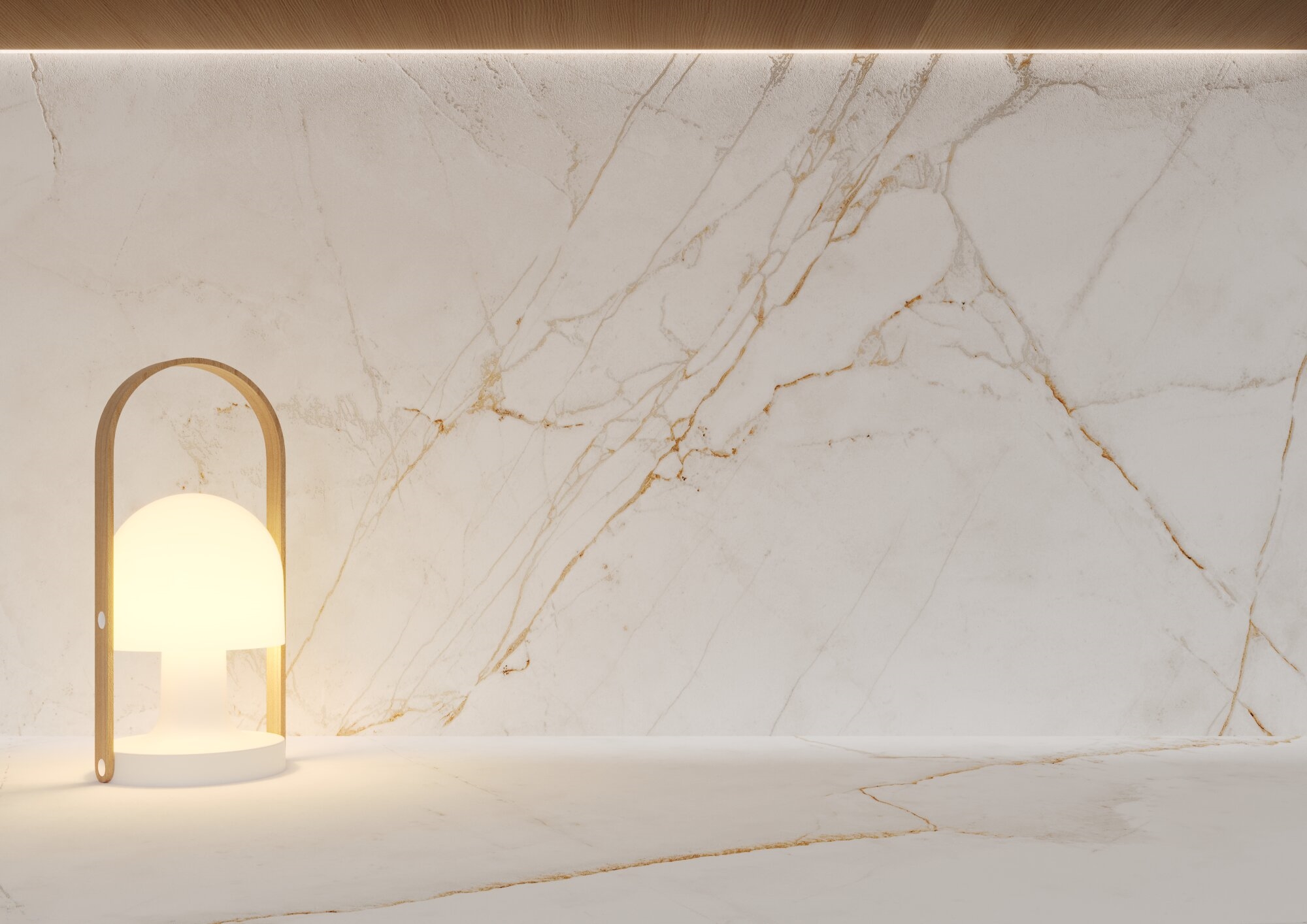 Minimalist
Minimalism focuses on simple forms without any clutter or fussiness which allows home décor items to stand out on their own without competing for attention. In terms of tiling projects, this could mean choosing plain solid color tiles in warm hues such as beige or cream for a calming atmosphere that will never go out of style.
Bohemian
Bohemian style is all about bright colors and patterns so if this is your look then get ready to have some fun! Look for patterned tiles in shades of blue green red yellow pink etc that create movement within the space while still looking cohesive when put together. You could also include statement pieces like geometric mosaic tiles around focal points such as mirrors or bathtubs for extra visual interest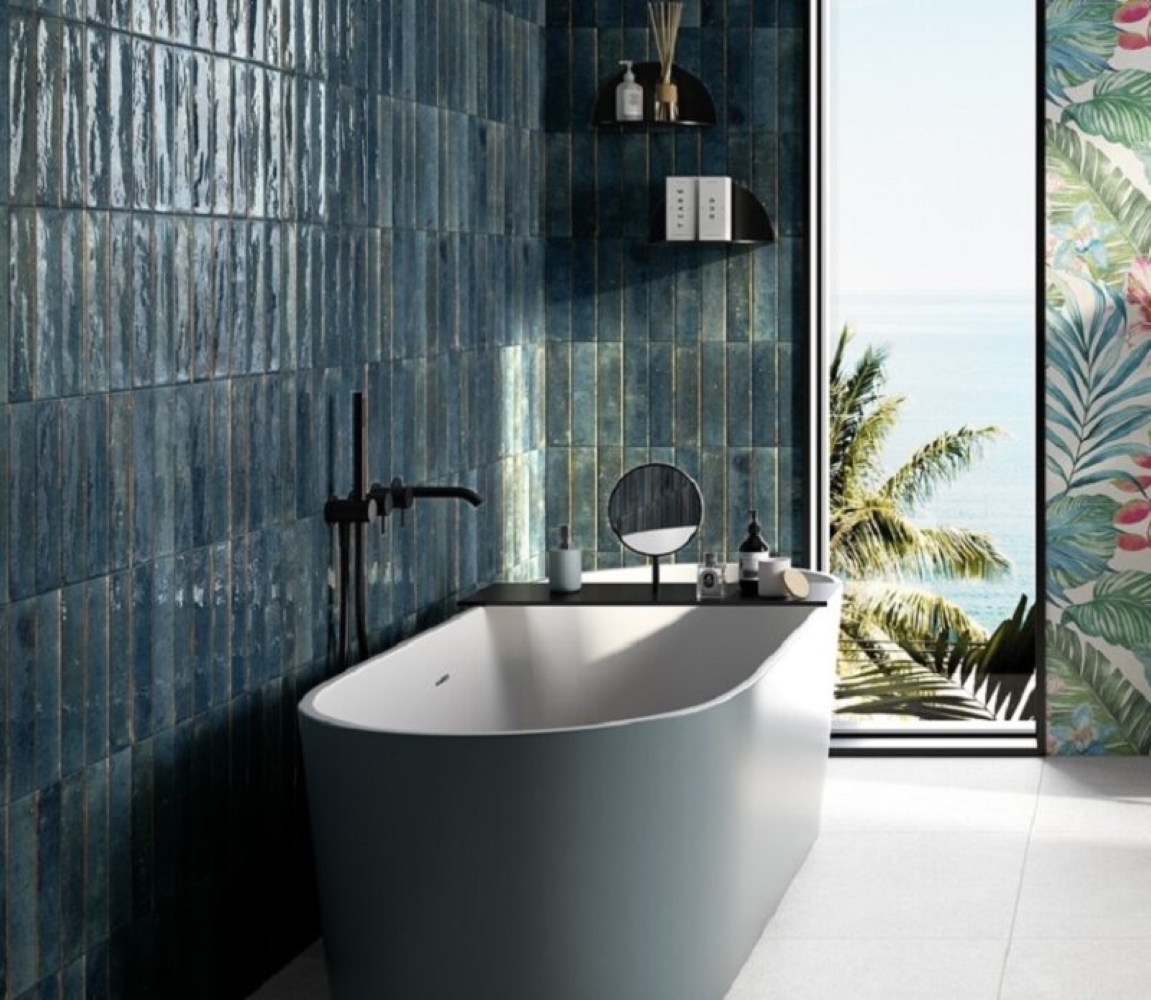 Modern Organic
Modern organic design combines nature-inspired elements with clean lines plus natural materials such as wood stone marble etc This type of design can create a sense of harmony between indoors and outdoors while maintaining an overall contemporary feel To achieve this look opt for textured wall tiles that mimic the shape of plants using soft neutral shades such as light green gray beige etc
No matter what type of tiling project you're planning—kitchen, backsplash, or bathroom wall—it's important to understand all the different design styles available so you can pick one that fits your vision best From country to modern organic there's something out there for everyone
Hopefully this article has given you some useful insight into deciphering those designer buzz words when brainstorming for your next tile project! Good luck!