The Enduring Popularity of the Subway Tile Backsplash
Posted by That Tile Lady on Sep 14th 2021
Elegant, simple, and functional, wall tile can transform the look and feel of a room while serving several distinct functions in addition to the aesthetic. Specifically, a tiled backsplash, more commonly referred to as a backsplash, can both protect your walls and provide enhanced visual appeal and harmony.
Among the most popular of all backsplash designs are subway tile backsplashes. For decades now, subway tile has been a popular, minimalistic look that refuses to go out of style. It wanes in popularity every few years, but it has become a home mainstay and the look promises to be popular long into the future.
If you're thinking about renovating a room in your home, such as your kitchen, with a subway tile backsplash, here's everything you need to know.
Why Subway Tile? Simple, Understated, Elegant, and Popular
Here at Brick City Tile, we offer countless styles in tile; subway tile is just one of them, and one of the most simplistic. That said, it stands on a long history of popularity that spans back well over 100 years.
In 1904, the New York City Subway System first opened to the public. In addition to revolutionizing the way city goers traversed the city and surrounding areas, the NYC Subway System introduced travelers to a look that became a near-instant hit: subway tile.
It might not have been known as subway tile at the time, but the white and blue roughly 3 by 6-inch tiles offered a uniquely modern look to subway stations, with their sterile, glossy finishes. It wasn't long before businesses and homeowners started incorporating them into their own commercial and domestic designs.
Originally, subway tile referred to the bright, typically plain white tiles that more frequently were sized in a 3x6 configuration - but modern tile producers were quick to catch onto this design's popularity and now you can find subway tile in a wide range of thicknesses, sizes, and colors.
Here at Brick City Tile, our Subway Series consists of both matte and glazed tiles in a variety of size configurations ranging from the classic 3 x 6 inches up through 6 x 18 inches. Our subway tiles are ideal for tiling the walls of bathrooms and kitchens and are a particular favorite for creating subway tile backsplashes.
Subway tile was and remains popular for many reasons. The demure, almost nondescript geometric arrangement of classic white subway tiles does not call too much attention to itself. In many ways, it allows itself to melt into the background and allow other elements of design to take center stage.
Classic subway tile patterns, in plain white, are also very minimalistic. They're particularly compatible with design schemes that contain neutral color patterns or minimalistic or modern aesthetics. In other words, plain white subway tiles are compatible with a wide range of interior design styles.
But why use a subway tile backsplash when there are so many other types, styles, and finishes of tile that you can use for the same purpose? Well, for one thing, glazed subway tiles - a very popular option - are non-porous and therefore easy to clean. In fact, to clean dirty glazed subway tiles, often you need nothing more than a damp rag. Since they are not absorbent, they can simply be wiped down and restored to their original luster.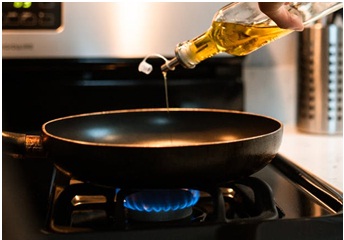 Enhancing the Look and Feel of Your Gathering Places
Subway tiles have remained popular not only because they are so compatible with so many design schemes, or because they are easy to clean. Subway tiles are also affordable, brighten up dark spaces and corners, and create a timeless look. In addition, these types of tiles are perfect for protecting your walls, which is why so many people use them in kitchen backsplash designs.
Subway tiles are typically very affordable compared to more ornate styles. They are easy to produce and relatively easy to arrange and lay and require minimal maintenance. This makes them popular for homeowners on a budget.
Backsplashes are also often common behind sinks and in corners, which areas are sometimes cramped or poorly lit. Because of this, they sometimes feel close or dark, but the bright white nature of subway tiles provides an immediately, uplifting feeling of brightness, without the need to change anything else. They'll make your kitchen spaces feel brighter and roomier.
Additionally, subway tile backsplashes just create a classic look that is equal parts retro and contemporary. Because subway tile has been so popular for so long, it's almost a timeless look. One thing is for sure, despite trends in interior design, subway tile will occupy a strong niche for a long time to come.
Last but not by any means least, subway tile is ideal for a kitchen backsplash because it protects the walls of humid environments, such as those found in kitchens.
How a Subway Tile Backsplash Protects Your Kitchen
A subway tile backsplash is not just cosmetic, nor is it simply to enhance your interior design. A backsplash arranged of kitchen tiles will also protect your kitchen walls from moisture, cooking oils, "splash" from the sink, and more.
Because the most popular subway tiles are made from glazed ceramic, they are effectively impervious to moisture, grease, and oil. Cooking and cleaning in the kitchen will introduce your walls to chemicals, food, and different types of moisture that can damage the walls. However, subway tile is effectively impervious to all of these harmful influences, effectively safeguarding the walls behind it. And, as we have already explained, it's easy to clean oil, soap, food, and dirt right off of the tiles.
What's even better is that subway tiles are often finished with very thin lines of grout, giving moisture even less area to work its way in. Grout is often used for aesthetic purposes with other tiles, but with subway tile, as little as possible is used to protect the walls underneath.
Getting Ready for Your Redesign?
Subway tile can make a great "splash" in your home's design as a part of your kitchen backsplash or even in the walls of a bathroom. We offer many sizes and styles here, so check out our collection to get started, and if you have any questions, feel free to contact us or send us a message at hello@brickcitytile.com and we would be happy to help!